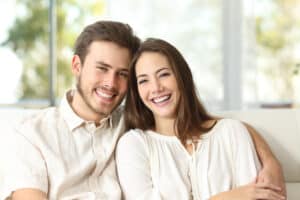 Are you worried about your family's oral health? You're not alone. Many people are worried about their family's oral health, and for a good reason. For example, cavities are the most common chronic disease among children in the united states. But don't worry Laurence r. Palmer, DDS in Ogden, can help. We provide comprehensive dental care for every family member, regardless of age or dental condition.
What is family dentistry?
Family dentistry is a branch of dentistry that focuses on providing dental care to people of all ages. As a family dentist, Dr. Palmer has extensive experience treating patients with various dental needs.
In addition to providing preventive care, he also offers a wide range of dental procedures, such as fillings, crowns, bridges, and braces. He can deliver healthful solutions to patients with even the most challenging dental needs. Whether you are looking for someone to help keep your teeth healthy or need more extensive dental work, a family dentist dr. Palmer can provide you with the care you need.
What is the difference between family dentistry and general dentistry?
While a family dentist can treat patients of any age, a general dentist primarily treats adults. Family dentists often have additional training in pediatrics, which allows them to better care for young patients. In addition, family dentists are usually more comfortable treating patients with special needs or medical conditions. As a result, they can provide a higher level of care for all family members.
Meet Dr. Palmer
Dr. Palmer chose Creighton University in Omaha, Nebraska, to study dentistry and receive his professional degree. He loves spending time with his wife and three children, speaking and teaching french, volunteering, and traveling.
He and his wife Trudy believe in providing the best dental service to patients in the Ogden, Utah, area and giving back to the community. They have fostered and adopted several children in need of a family. They have traveled many times to the West African nation of Mali to give humanitarian aid to people who have no dental care access.
The services Dr. Palmer provides
Dr. Palmer and his team offer a wide range of dental services for patients of all ages, including restorative care to cosmetic dentistry. Some specific treatments we offer include:
Preventive care: Regular exams and cleanings are essential for maintaining good oral health. Our team will work with you to develop a customized preventive care plan that meets your specific needs.
Fillings: If you have a cavity, Dr. Palmer can help. He offers both traditional metal fillings and tooth-colored composite fillings.
Crowns: A dental crown is a type of restoration that covers the entire tooth. We use crowns to protect weak or damaged teeth, restore broken teeth, or improve the appearance of misshapen or discolored teeth. We will carefully place your crown and match it to your smile's natural colors, sizes, and shapes.
Bridges: A dental bridge is a dental restoration used to replace one or more missing teeth. Bridges are usually made of porcelain or ceramic and are carefully attached to neighboring teeth (abutment teeth) for permanent support.
The best dental care for your family in Ogden, Utah
Quality family dentistry is about healthy teeth for a lifetime. We strive to develop lifelong relationships with our patients to provide the best possible dental care as your family grows and dental needs change. This also helps our patients feel comfortable with us because they know and trust us.
Please schedule an appointment today and let us help you get on the path to optimal oral health.