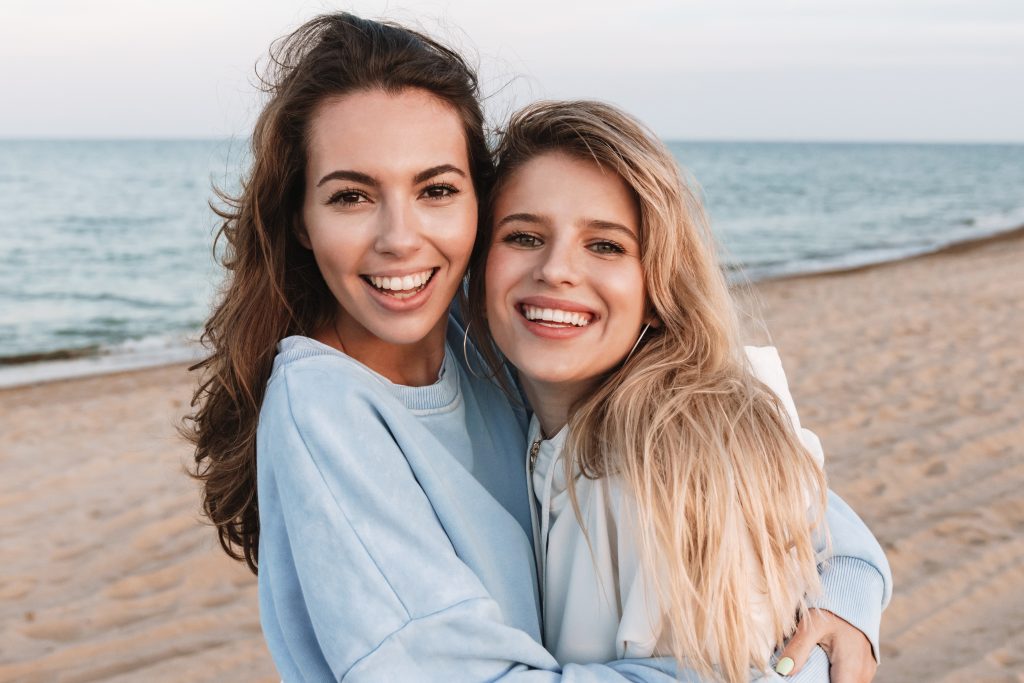 Laurence Palmer DDS is an Ogden cosmetic dentist that helps you enhance your smile! Many people worldwide have taken advantage of modern cosmetic dentistry treatments and are changing the appearance of their smiles into something they love, and you can do the same. In our office located in Ogden, Utah, we offer the best cosmetic dental treatments that one can find. If you want to enhance the appearance of your smile, we have the right treatment for you. 
Our Cosmetic Dental Treatments 
We offer all the treatments you need to smile confidently with bright, beautiful teeth! Our treatments include:
Porcelain Veneers: 
With veneers, Dr. Palmer can give you a new smile in only two visits! Porcelain veneers are a very popular cosmetic dental procedure. If you want to change multiple smile characteristics quickly, they might be your cosmetic treatment. These thin sheets of porcelain are custom-made for changes you want to make, and then we bond them to the outer surfaces of your teeth. We can use them to fix chipped teeth, gaps in teeth, and stained teeth. We can also use veneers to change the shape and size of your teeth. Porcelain veneers are made of solid and durable materials that can last many years with proper care.
Teeth Whitening:
Do you ever feel self-conscious about your smile? You're not alone! We see a lot of patients looking for that perfect, pearly white smile. If you're one of them, teeth whitening is the way to go. It is one of the most popular cosmetic dental treatments that almost everyone wants to participate in. It can help boost your confidence and is far more straightforward than costly and time-consuming methods like dental veneers or implants. With our state-of-the-art whitening systems and professional advice, you can flash those pearly whites quickly! We offer in-office and take-home professional whitening that can make your smile brighter. We are happy to recommend products and techniques that will get you the best results in no time. 
Dental Implants: 
You can have a complete smile again with dental implants! Dental implants are becoming an increasingly popular option for people who have lost one or more of their natural teeth. Implants are permanent artificial teeth that we surgically place into your jawbone. They give patients back the full function and use of their teeth. Dental implants provide a secure, stable, and attractive replacement solution for your missing teeth and don't require any particular change in diet or lifestyle compared to regular teeth. In addition, proper dental implant care is similar to other tooth replacements–you can brush and floss just as you do with regular teeth. We highly recommend considering dental implants as a potential solution to restoring your smile – not only will you look and feel like you never lost the tooth in the first place, but it will also protect your jawbone from further deterioration due to lack of stimulation caused by missing teeth!
Custom Dental Art:
Have you ever wanted to customize your smile? With custom dental art, you can express yourself any way you'd like! "Tooth tattoos" are one of the newest and most popular trends in dentistry. They're an easy way to make a unique statement without permanently changing your teeth. It's simple and fast- choose a tooth tattoo design, which will be applied directly onto your tooth! So what are you waiting for? Express yourself and get creative with tooth tattoos today!
Your Ogden Cosmetic Dentist
Choosing which cosmetic procedure is right for you is difficult, but we can make it easier by walking you through the details and benefits of what we offer. Please stop by our office, Laurence Palmer DDS, in Ogden, Utah, to get started.